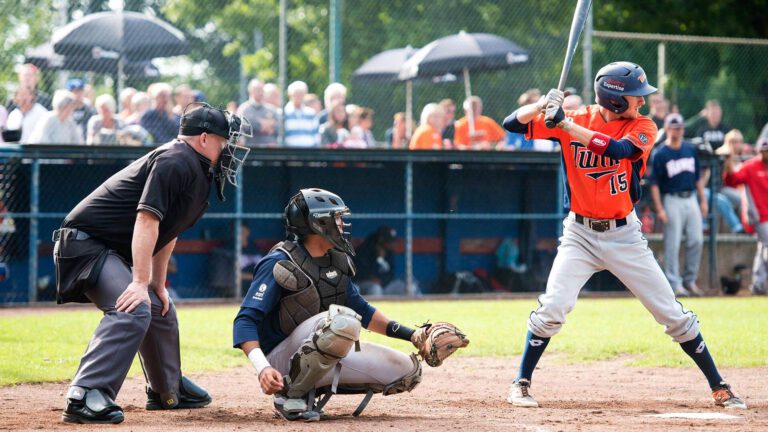 SportsImproVR brings Virtual Reality to your training facility. Whether it is a tennis court, baseball diamond or other location, Virtual Reality is the perfect extension to your regular training.
With Virtual Reality you can improve technique, work on tactics and observation and prepare mentally for your games. Even strength and agility drills can be done with Virtual Reality, and they can be made fun by doing them in a playful way in a inspiring environment. To train with Virtual Reality you don't need a playing field, good weather or a coach or teammate to help you; players can practice by themselves whenever they want. Since everything is controlled by computers, all actions are measurable, giving athletes and coaches insight in results and progress. Virtual Reality also brings possibilities that defy the laws of real world physics. Suspending a ball in midair? No problem in VR! It also allows you to do a drill over and over again in exactly the same conditions, whereas in the real world a ball thrown or hit at you will always vary in speed, height, spin, etc.
This makes Virtual Reality training an effective, fun, low­level and inspiring way to train. For any target group, from kids that are just starting with a sport to top athletes that are looking for those small refinements to beat the competition.
Joost Bosschert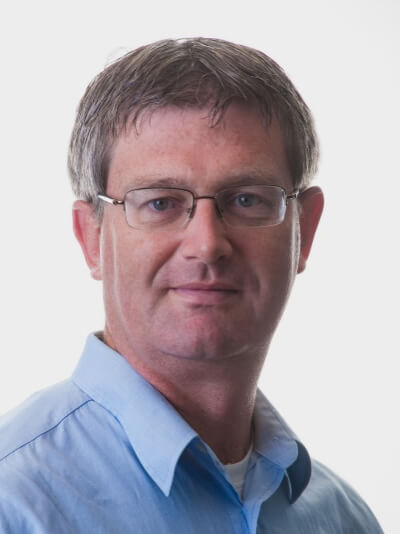 Joost Bosschert is an allround software developer with 20 years of experience in telecommunications and database applications and an Autodesk Certified 3d Engineer. The combination of those two disciplines forms the foundation for SportsImproVR's Virtual Reality training. As passionate softball player and experience coach he sees the limitless possibilities that Virtual Reality offers to help athletes get better and translates them into surprising and educational drills that are fun to do.
Specialties
Softball trainer (10 years)
IT-specialist (20 years)
3D modelling
Game developing
Han Hakkens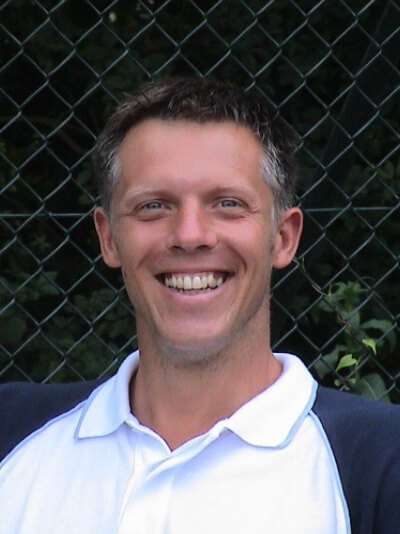 Han has been a full-time trainer / coach by profession since 1981 (qualified KNLTB A - B - C). He has done a lot of work for the KNLTB over the years, is currently co-owner of the tennis school Top Tennis Training Brabant and ID Tennis Academy. From 2013 to 2016 he worked full time at the Kim Clijsters Academy. From 2016 he started to combine technology and virtual reality into a new training method (TennisImproVR) that ensures that learning to play tennis takes on a new dimension.
Specialties
Concept creator
Innovator in sports
Bio mechanics (analysis)